Are you…
a teenager who did remote learning in the spring, and you have no desire to continue it in the fall?
curious about homeschooling, but you have zero interest in doing "school at home"?
already homeschooling but feeling ready to take more control over the process?
If you're a teenager who craves meaning, engagement, and ownership over your education, then Self-Directed Learning 101 is for you.
Status: Full with waitlist
From July 31 – August 10th we received 44 applications for 25 spots. The microschool is now full with a waitlist, and applications are closed.
Want to know if Self-Directed Learning 101 is offered again? Just drop your email in the box below.
Join author, adventurer, and coach Blake Boles for a 12-week journey in which you'll develop the tools, habits, and attitude necessary to become an effective self-directed learner.
We'll address meaning and purpose, productivity and work habits, support and socialization. You'll learn how to set clear goals—and how to discard goals that no longer serve you. You'll experiment with reaching out to strangers, making requests, and delegating tasks. You'll tackle your perfectionism and procrastination, and you'll gain detailed guidance on how self-directed learning leads to a full range of college and career options.
Most importantly, you'll learn all this actively, with lots of doing and discussing, not just sitting and listening.
The microschool will take place both synchronously (Zoom calls) and asynchronously (doing reading, research, and practical challenges on your own schedule), with timing optimized for teens in the Americas and Europe.
Any teenager may apply to join the microschool, but those with lots of free time and few conflicting commitments (i.e. parent- or school-assigned work) will benefit most.
Teenager-friendly schedule
$1800
(fee reductions available)
About the Director
Blake Boles literally wrote the book about self-directed learning. He brings over a decade of experience as an international adventure leader and one-on-one coach for self-directed teens, as well as the collective wisdom of the 70+ people he's interviewed on his podcast.
But forget the résumé. What matters most to Blake is helping young people grow into their most effective and joyfully self-directed selves. That's why he's running this microschool.
(Oh, and you won't just be hearing from Blake—he's bringing in lots of interesting guests, too!)
How it Works
Self-Directed Learning 101 is a lot like a college course.
It runs from September 15th to December 10th, with a one-week break at the end of October.
There are two 90-minute group video calls each week: Tuesdays and Thursdays starting at 10am PT / 1pm ET. These calls are the "meat and potatoes" of the course—or "tofu and quinoa", if you prefer—which means you should plan on attending and participating. But just like college, it's fundamentally up to you. If you're not feeling it one week, you're entitled to skip. If you miss a call, you can watch the recording later.
Wednesdays are for self-paced work. Each Tuesday you'll receive an assignment that will require roughly two hours to complete. It's up to you to do this before the Thursday call, either on your own or as part of a student-led coworking session—which is essentially a chance to hang out with other microschool students while you all work on the same thing. (These sessions will be organized by you, the students, which means the times will vary.)
Fridays, Saturdays, Sundays, and Mondays are "off," although there will be optional coursework for those who want to dive deeper into the week's topic. These are also great days to work on passion projects that have been inspired by this microschool—and to hang out informally with other students.
In summary, the total time investment per week is 5-10 hours:
1.5 hour group call on Tuesday
2 hours of self-paced work, done anytime between the Tuesday and Thursday group calls
1.5 hour group call on Thursday
up to 5 hours of self-paced "dive deeper" work (optional)
Each week we'll tackle one big theme related to becoming an effective self-directed learner. You may browse an outline of the weeks and their content below. Some of bullet-pointed content may be altered in response to student needs, capabilities, and desires, but the overall weekly themes won't change.
This microschool will not be boring. The Tuesday group calls will include a variety of stories, games, guest speakers, demonstrations, practical challenges, discussions in breakout rooms… and yes, a good amount of enthusiastic lecturing by Blake, too. The Thursday calls will include a generous amount of time for connecting with other students. And the mid-week assignments will be far more interesting, hands-on, and surprising than anything you'd expect from conventional school.
So while this microschool is a lot like a college class, it's still designed to appeal to teenagers. Hence, cat gifs.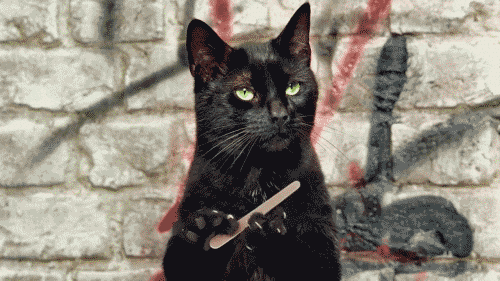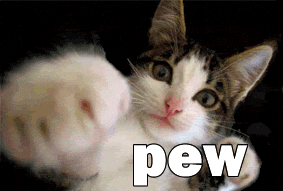 Week-by-Week Overview
(Click for description. Written with an appropriate dose of Blake Boles sarcasm.)
a quick tour of the wide world of self-directed approaches & spaces for teens
to be structured or not to be structured… that is not the question
the attitude of self-direction
what's your version of success?
the future of work
September 15 & 17
Want to join a future microschool?
Drop your email in the box below to find out if & when Self-Directed Learning 101 is offered again.